We are a global movement of the next generation creating positive change in the world, in ourselves and in each other!  We're being part of exciting solutions, activating ourselves, supporting each other and having fun doing it.
We choose to empower ourselves to shape what our lives and our shared future will be – sustainable, just, happy and free!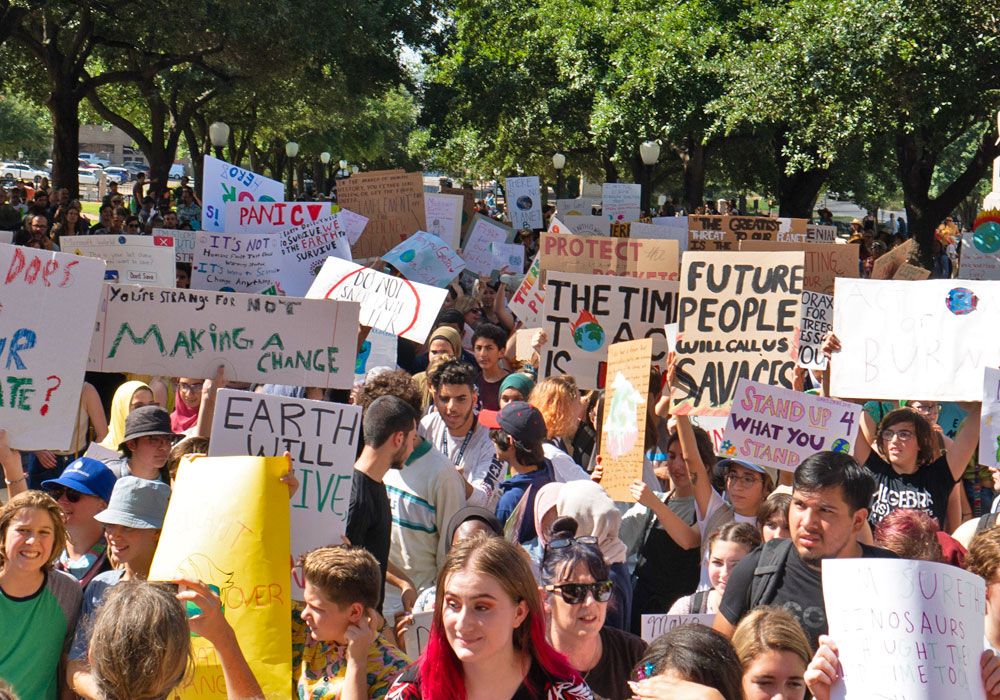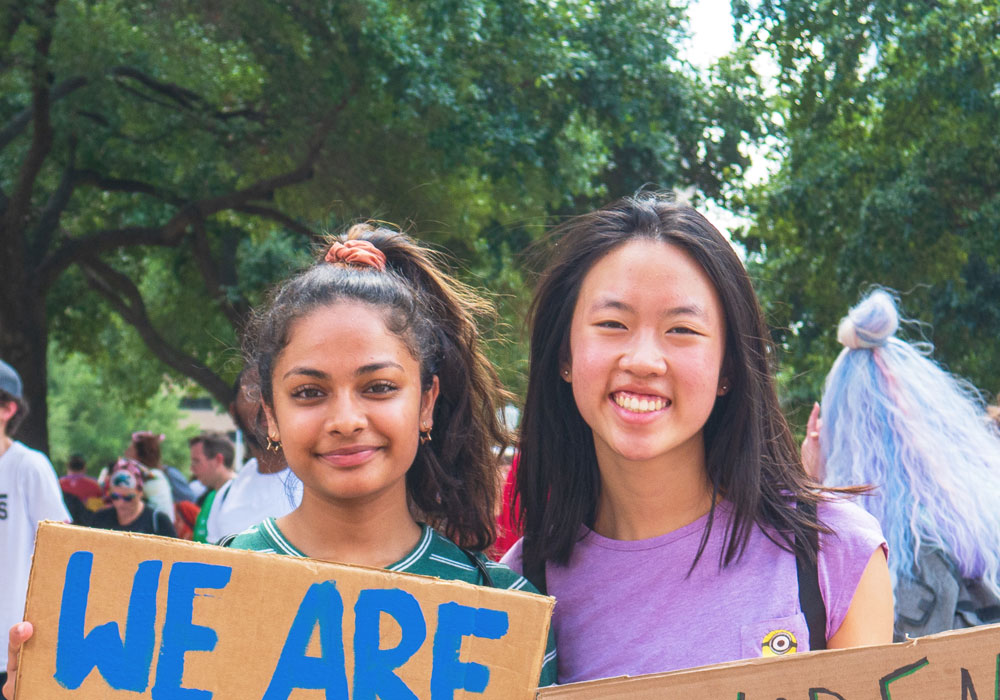 We are increasing our knowledge, skills and strengths! We're educating ourselves to grow lives we love and a brighter tomorrow for all. We're learning all kinds of ways to improve our own wellness and the wellness of the world – it's all connected!
It is our generation that is walking into a future that will be, no matter what, very different than anything the world has ever seen.
We are educating ourselves to be powerfully prepared to arise to the challenges and opportunities of this dawning new world.
At this pivotal time of climate crisis, we come together now to take positive action – in our own lives and as a global community of the next generation!  We are united in the knowledge that we all share the Earth's future and will have to live in this world, whatever state it's in. We will make it a better world, stating right now!
We recognize that taking action to grow as individuals is also an essential part of creating a thriving future and enjoying life. We strive to consciously embody sustainable wellbeing and to catalyze our full potential!
THIS IS OUR FUTURE, OUR WORLD AND OUR TIME HAS COME!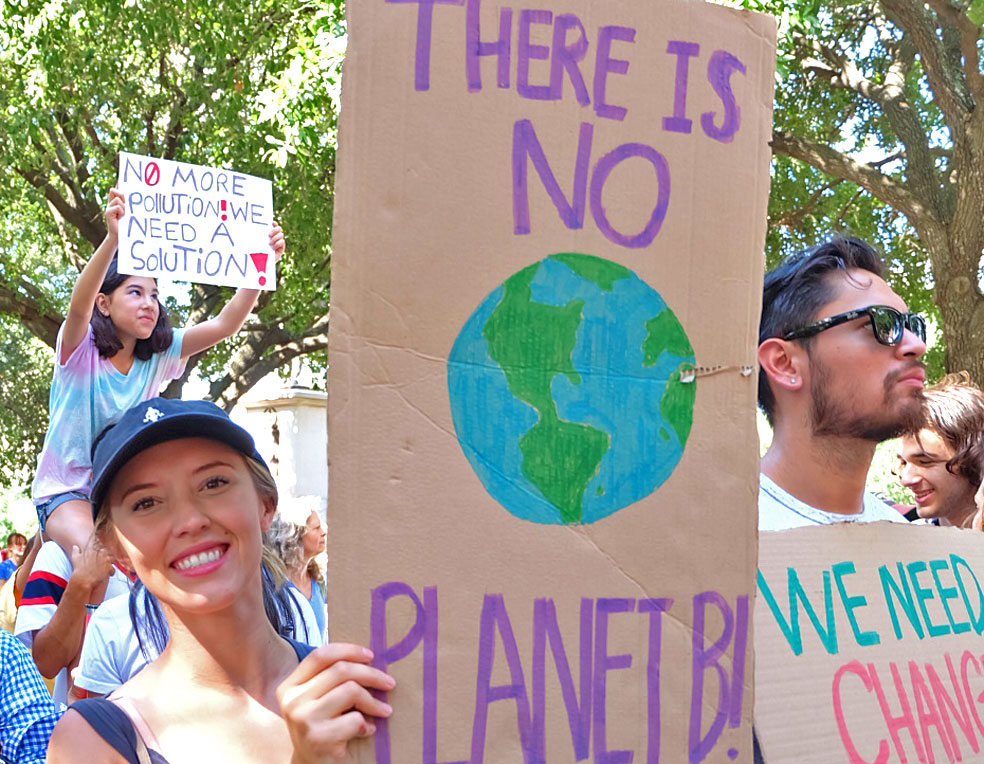 Generation Earth & The Sustainable Living Guide
Generation Earth is the dynamic youth branch of The Sustainable Living Guide, created by & for people in their teens and twenties.
It is rooted in the strength of The Sustainable Living Guide's massive international organization – a worldwide eco hub catalyzing positive change through education and action.
Generation Earth directly supports the upcoming generation, valuing and amplifying our voices and providing a unique platform for us to activate together!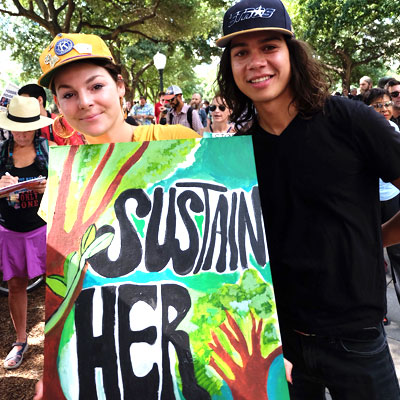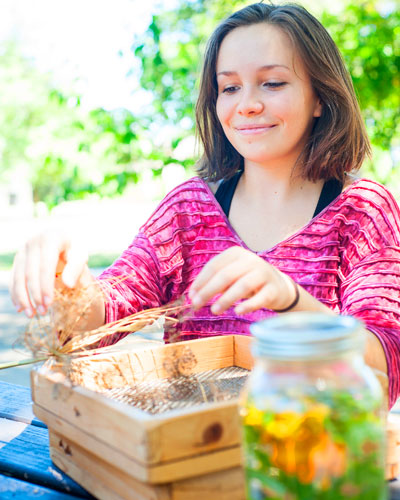 The Sustainable Living Guide
The Sustainable Living Guide supports you with essential knowledge and resources for healthy, joyful, sustainable living. We feature online classes with renowned authors and experts from around the world, online summits, local and global changemaking projects, a resource directory for ecoliving, grants for community sustainability solutions and more.
We are passionate about supporting the sustainable wellbeing of the people and the planet. This unprecedented project brings together leading changemakers, expert teachers, Indigenous elders, inspired youth and a dynamic global community to cocreate a thriving world for all!
Be Part of the Solution - Get Involved with Generation Earth!
Bee the change you want to see in the world by helping spread the word about what Generation Earth is doing! Share our social media posts, videos, articles & action projects. Get first access to new content and engagement opportunities!
Be part of making Generation Earth possible! Take a leadership role and engage your passions and talents: social media, change-making projects, local and international outreach, photography, video, writing, graphic design, music, arts, special events, tech and more! Be part of our international team in the way that works best for you.
Help change the world while you gain professional experience, build your resume and grow your skills! Have amazing experiences being an important part of our global organization. Tracts: social media, international and local outreach, writing, film, web development, marketing, photography, nonprofit and community projects support, graphic design, research and more. Special focuses available including Generation Earth, Permaculture, Women and Diversity. School credit & CPT possibilities.